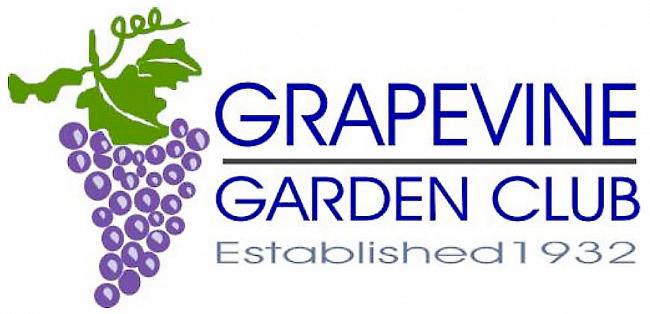 Dear Gardener,
Welcome to another Grapevine Garden Club year! I am honored to serve as your president. We have a large organization—270+ members at last count. However, I have found that it is impossible to become "lost"! Our members have organized numerous small, active groups in which to become involved.
If you love to dig in the dirt, we have a group that beautifies a HUD housing project by tidying beds and planting perennials and annuals. We also have a group that has been working with Texas A&M and the Grapevine PARD to collect data regarding the devastating rose rosette disease to recommend good rose choices to plant in Tarrant County. The Grapevine Botanical Gardens regularly asks our members to help with plant propagation, planting, mulching, weeding, etc. Throughout the year, members get ready for our spring plant sale by digging heirloom plants in our own gardens, potting them up, and caring for them until April rolls around.
If you like to work with children, you will enjoy being a docent in the Grapevine Botanical Gardens. Our Butterfly Flutterby festival provides another opportunity to interact with children as they learn about the miraculous journey undertaken by monarch butterflies. The Redbud Tree Project enables our members to share the importance of trees in our environment and to distribute redbud seedlings to students in selected third grade classrooms in GCISD.
If you love to learn about gardening and the natural world, our programs and workshops will fire your imaginations and hone your skills.
If you love to tour gardens and travel, plan to get involved with Gardens on View and Gardeners on the Go.
Our theme this year is "Plant America: Enhancing Our Natural World". I will elaborate on our theme as the year progresses. Stay tuned and have a great year!
Dinah Chancellor, GGC President