BOBBEE GERSON
I'm selling tea cozies, wine bottle bags, and seashell globes and wreaths.
I have numbered each individual in all the photos of the finished items.
The cozies are $25, the wine bottle bags are $5, and the shell globes & wreaths
are priced by size. 
To order, write bgerson23@gmail.com
or call 817-657-9742 (cell) or 817-540-2101 (home)
Click any image to enlarge it.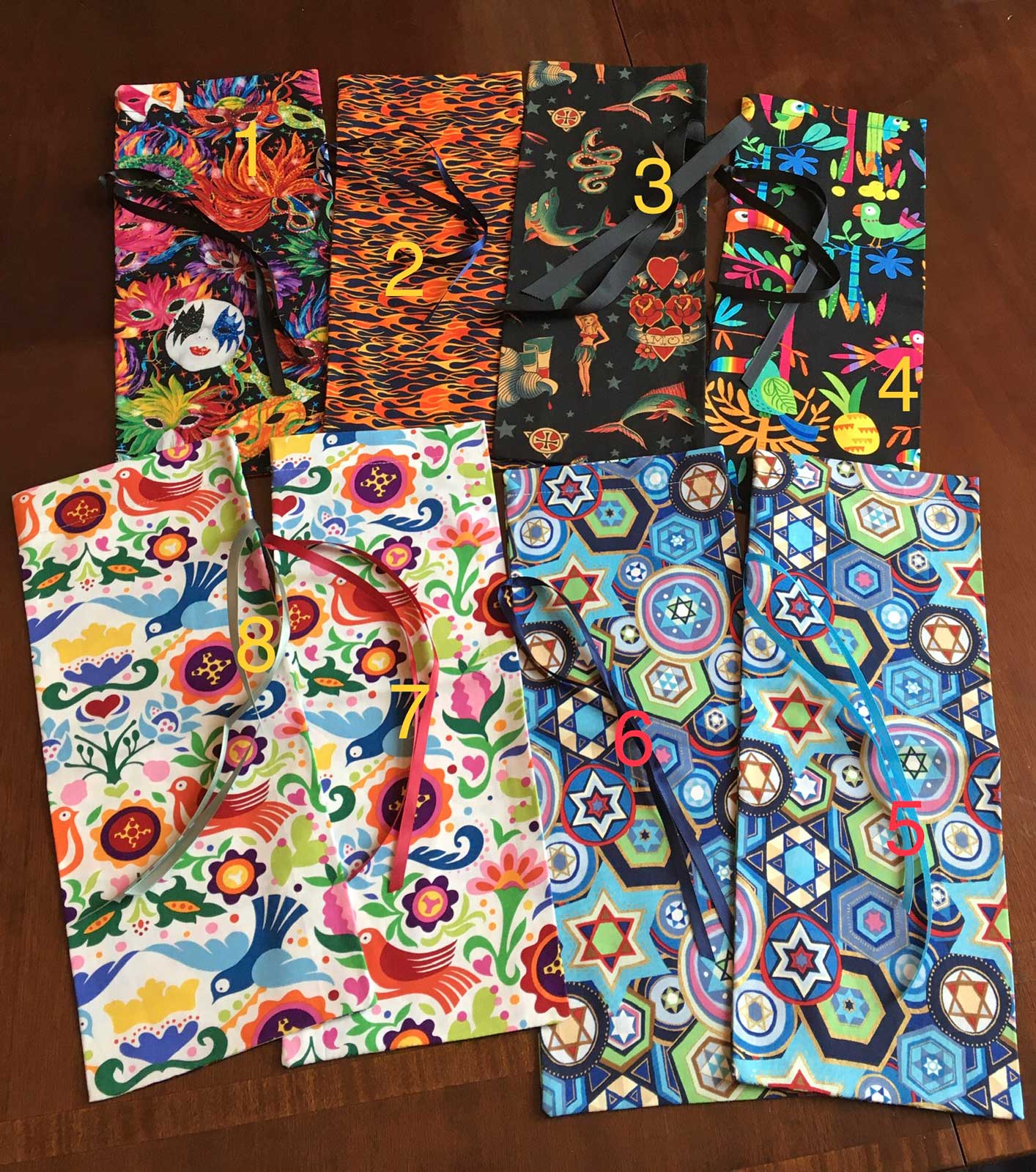 Wine Bottle Bags: $5
Before I started making face masks I had been sewing wine bottle bags because I wanted to make something less complicated than the tea cozies!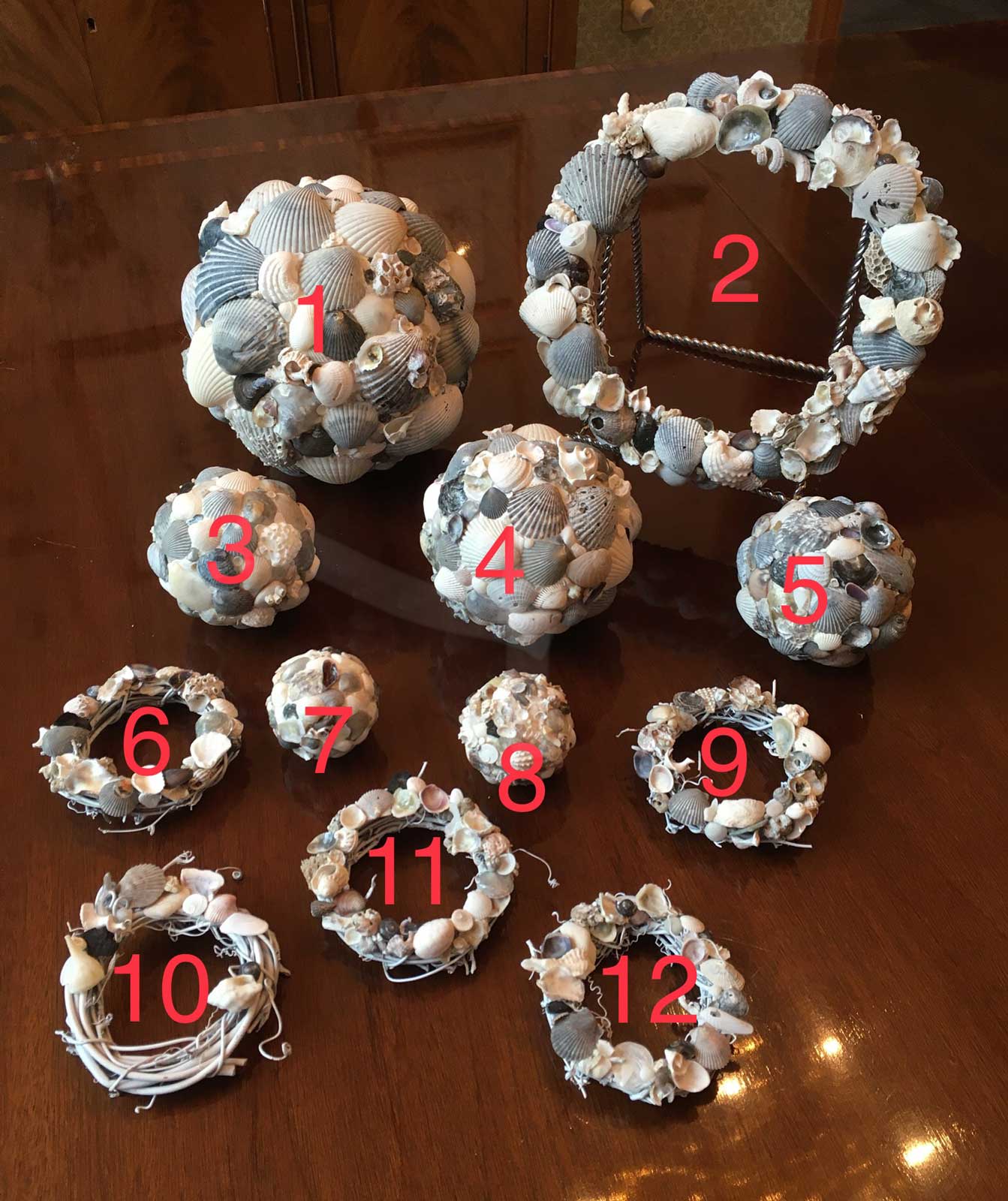 I love the beach! I've collected thousands of shells on the East, Gulf, and West coasts. The globe diameters range from 2" - 6". The small wreaths are 3.5"; the larger is 8.5". 
#1: $15    #2: $20    #3: $10    #5: $10    #4: $8
#6,9,11,12: $5 each      #7,8,10: $3 each
Tea Cozies: $25
Made from 100% high-thread-count quilt cotton with poly fleece inner insulation. Machine-washable. Reversible - you can see the second fabric at the tops of the cozies.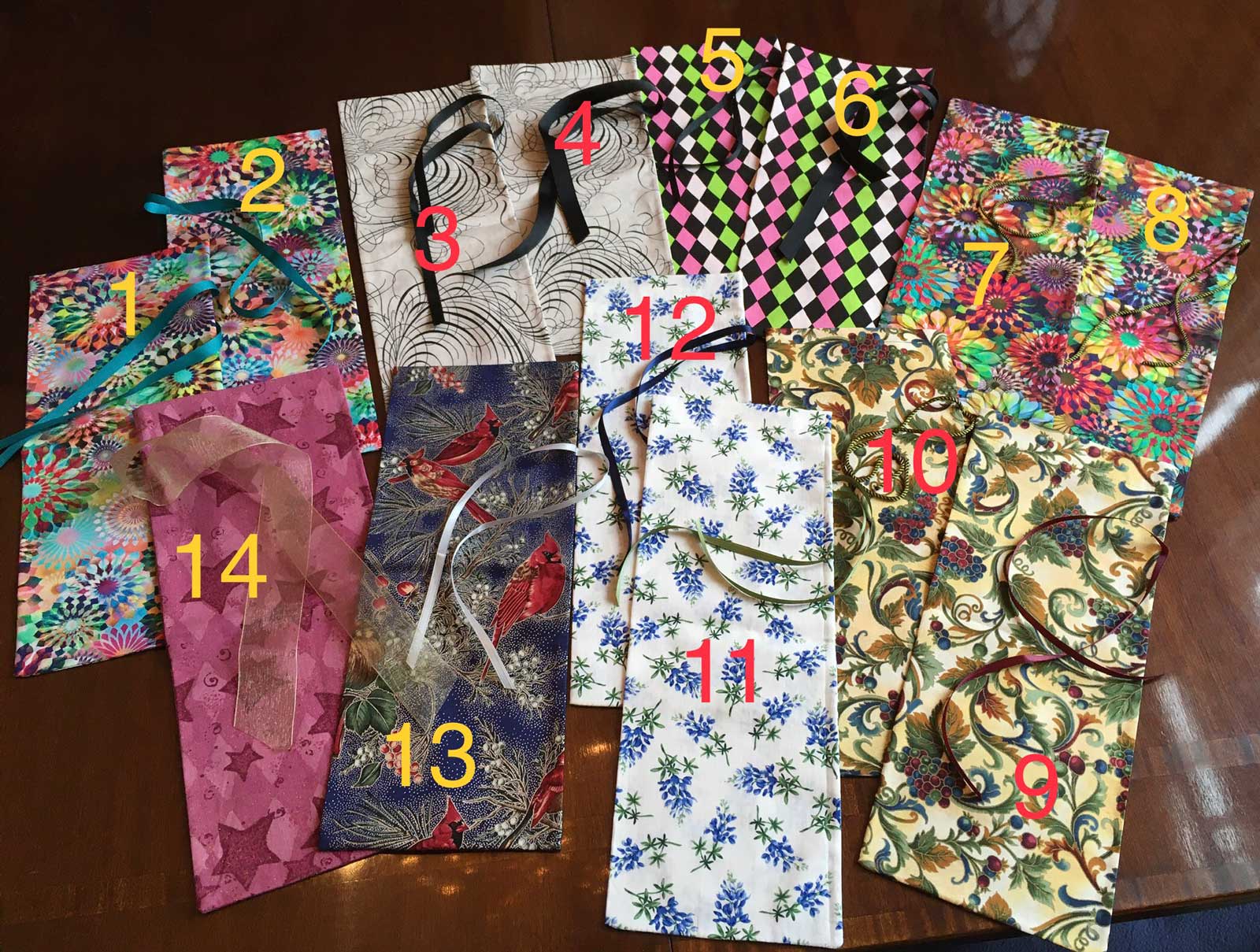 Wine Bottle Bags: $5
Very colorful and some unusual patterns!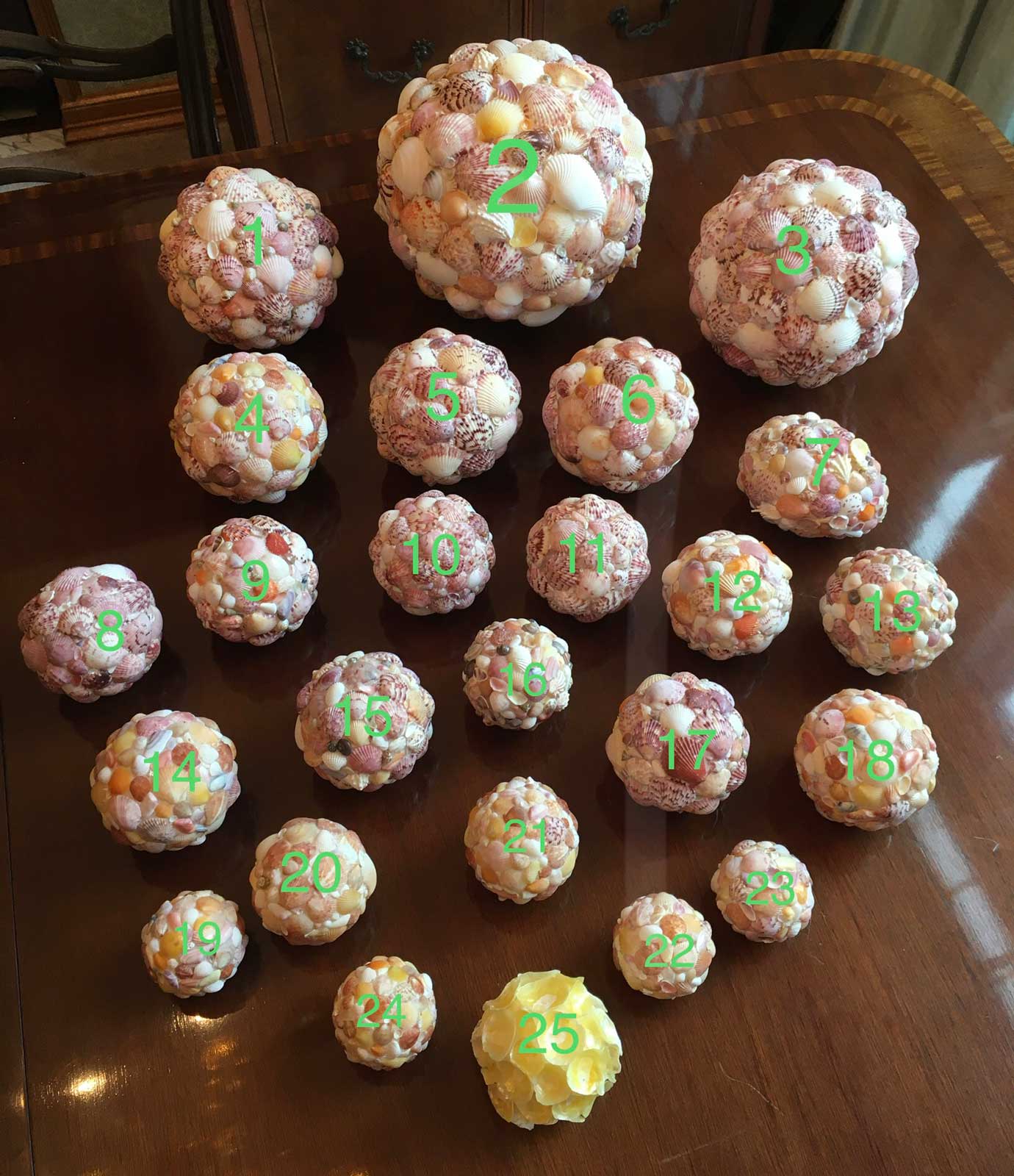 These globes (and one "egg" - #7) are covered with seashells mostly from the Florida Gulf Coast. They range from 2" to 10" diameter. Very lightweight due to the foam base. 
#1: $20   #2: $35   #3: $25  #4,5,6: $15 each    #7: $15
#8-18: $10 each     #16,20,21:$7 each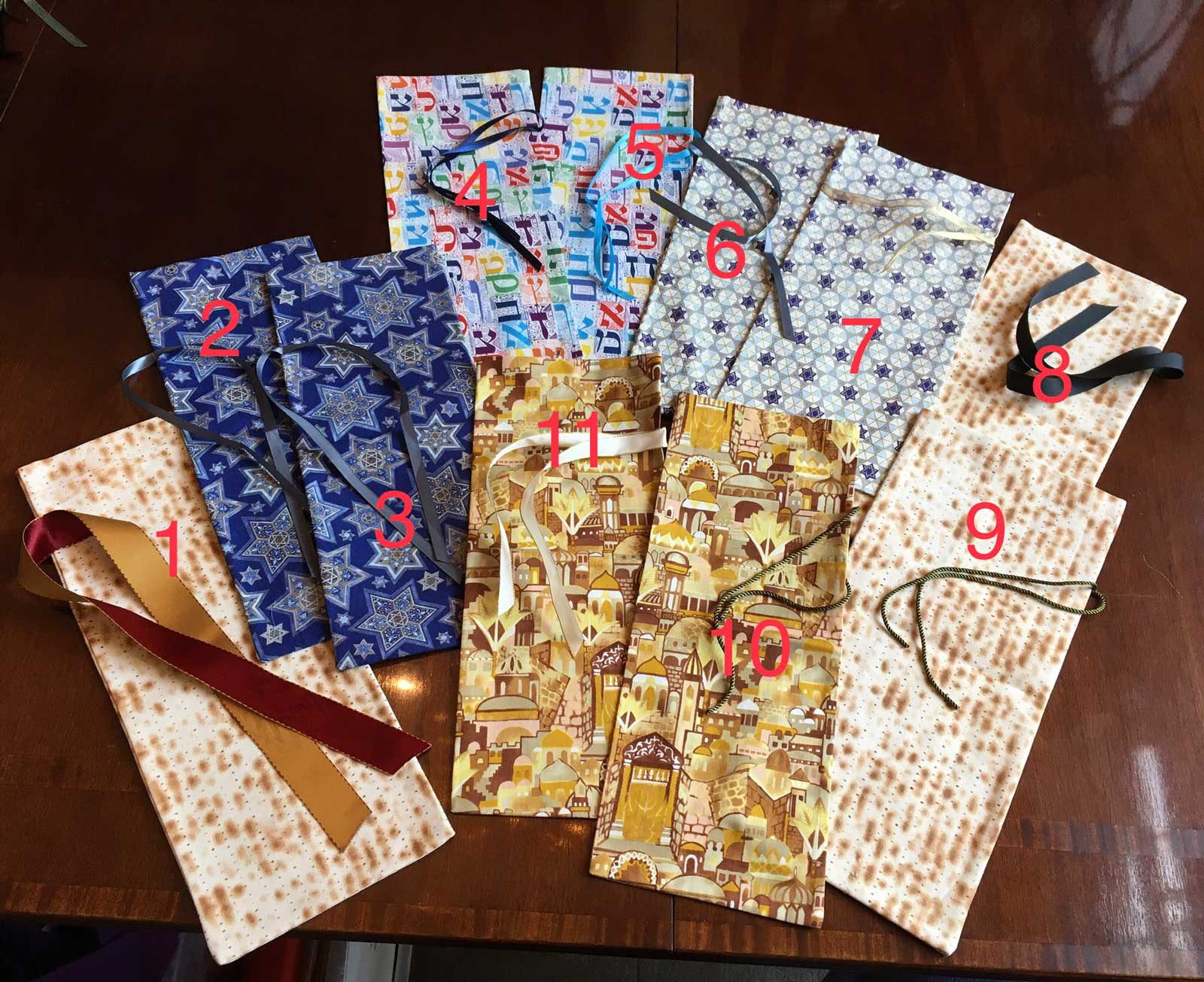 Wine Bottle Bags: $5
These wine bottle bags are Jewish holiday and general gifting wine bottle bags. 10 and 11 are scenes of Jerusalem, and 1, 8, and 9 are a matzoh print, which is a Passover food.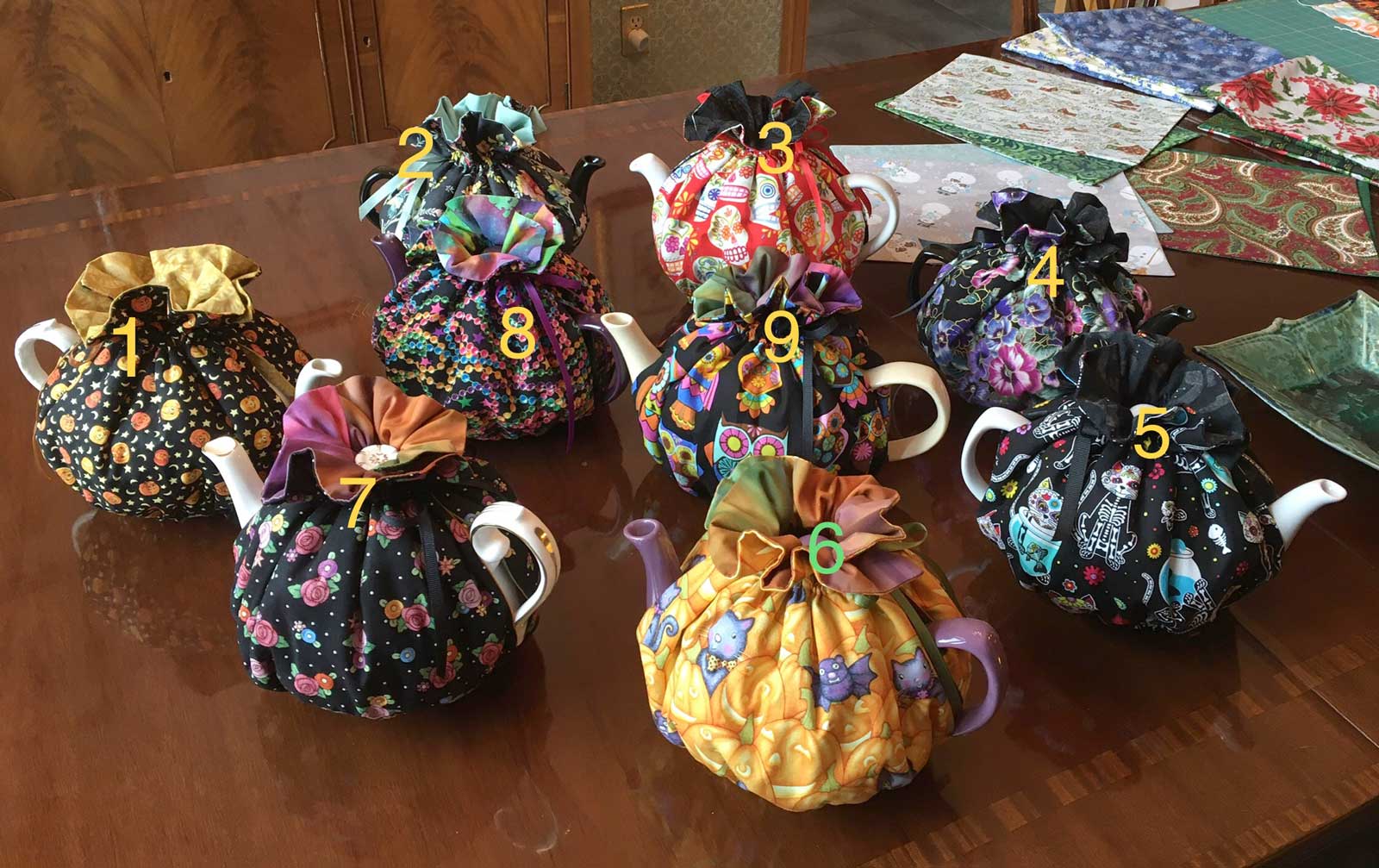 Tea Cozies: $25
These keep tea hot for 3 hours! All cozies pictured are the same size, and I've displayed them on 3, 4, and 6-cup teapots. I have quite a few Christmas and garden ones in progress - ask me!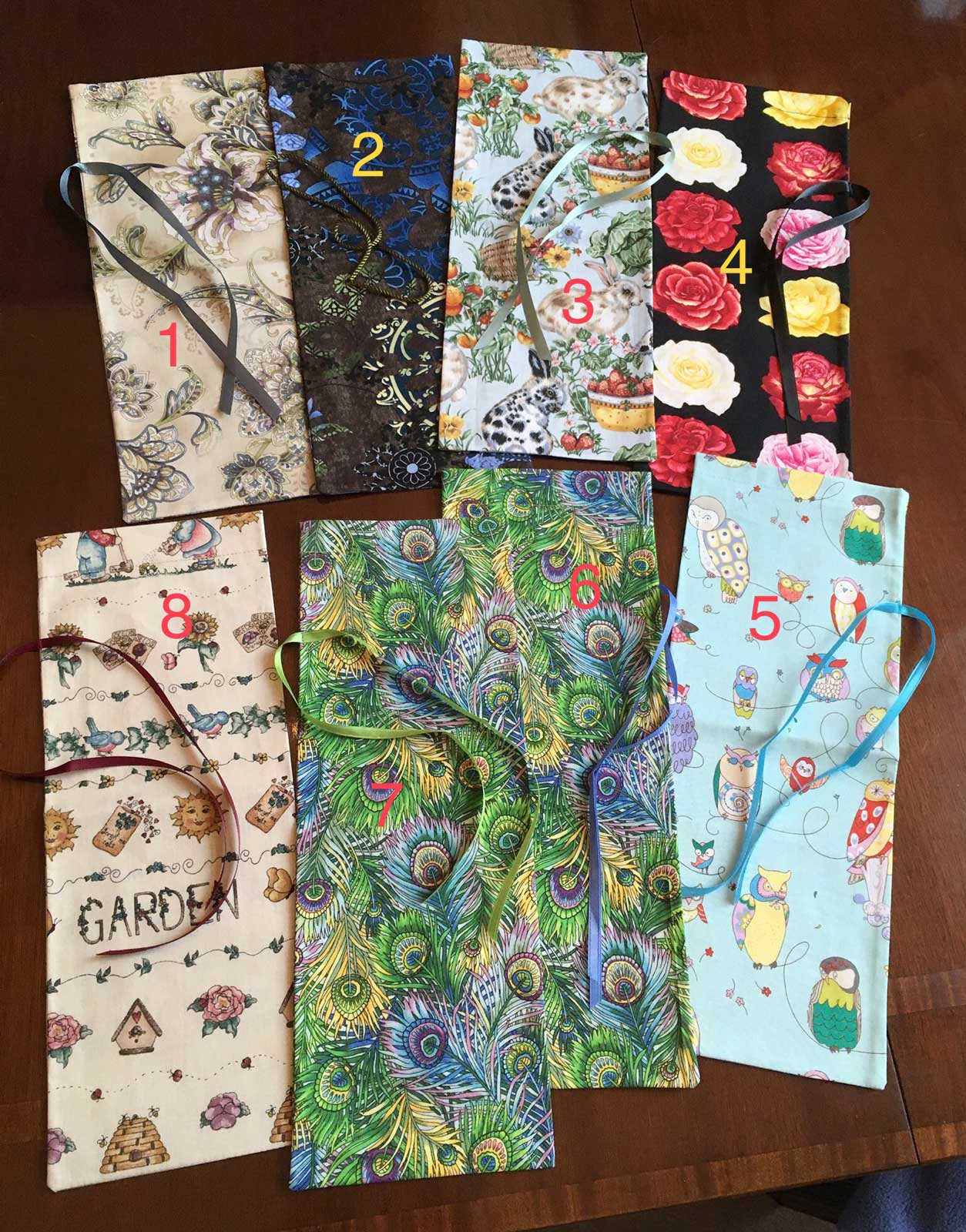 Wine Bottle Bags: $5
More wine bottle bags - $5 per bag.
I have a lot more in progress.